UWB-based IoT technology that links the real world to its digital twin
Give voice to your assets, operations, processes, and performances to directly talk to the digital twin platforms and management systems. Noccela is a technology and infrastructure partner that helps generate and transfer real-time sensory data within milliseconds through an Ultra-Wide Band (UWB) radio network and system integrations.
Established in 2014, Noccela has aced the UWB game, providing the best performance with the most competitive RoI and scalability in the industrial IoT and sports analytics markets. Noccela is driven by innovation, continuous growth, global partnerships, and smart solutions.
Partner references
"Noccela complements our IoT strategy and private network portfolio with its most long-standing experience on the market in UWB cloud technology, even in complex customer environments. We have high expectations, especially when it comes to connecting smartphones to UWB networks"

Ville Kantola, Business Development Manager at DNA Oyj
DNA Oyj (DNA Plc) is a Finnish telecommunications group that provides voice, data, and TV services. DNA is an expert in straightforward solutions, and the use of smart and innovative technologies. Its mission is to provide products and services that make its customers' lives easier. Technology is just a tool. Expertise, passion, and the ability to harness technology to help and entertain – are the values of DNA.
"After understanding the technology and the way it can be modified to multiple use cases, I believe it was the thing we were missing from our portfolio and we are keen to use it in customer projects. We are just about to address customer demands to be used as the technology base for several industrial use cases."

Jörg Poswig, CEO of Indutrax
INDUTRAX is one of the leading providers of Location Aware Software and solutions. With their innovative software applications, they form a bridge from technologies for detecting position, identity and characteristics to enterprise applications as well as shop floor equipment and in logistics. Indutrax uses their experience to deliver pragmatic solutions and provide ongoing support to their customer's operations. Indutrax and its engineers have thoroughly tested the HPR technique used in Noccela's solution.
"It has been a pleasure to work with Noccela's team and technology. We tested and deployed their hardware in an extremely complicated and harsh environment and the results were better than expected. Their technology requires substantially less anchors to provide one of the best Dot on the map in the industry Noccela's HPR truly provided a precise location data. We believe we have found one of the winners within the positioning space that can satisfy multiple industries and our global partners requirements."

Neil Salem, CEO of Nesa
NESA Solutions is a Global Market Leader in the Advanced Location industry, building leading edge business application to maximize the value of IoT location data.  Based out of Miami, FL NESA has been one of our first partners to validate and bringing this new technology to a broader market.
Improving operational efficiency
and ensuring safety in various fields
View use cases
Customers

Certifications
Blog
Smart solutions
The next wave of digitalization
As the global sourcing chains have been disrupted by Covid and the war raging in Ukraine, industrial players seek ways to secure their supply of raw materials, components, and their own production. The rising cost of transportation has turned many make-or-buy, local-or-global calculations upside down. Europe and European companies now have a momentum that nobody saw coming to localize parts of their production and move operations closer to home.
more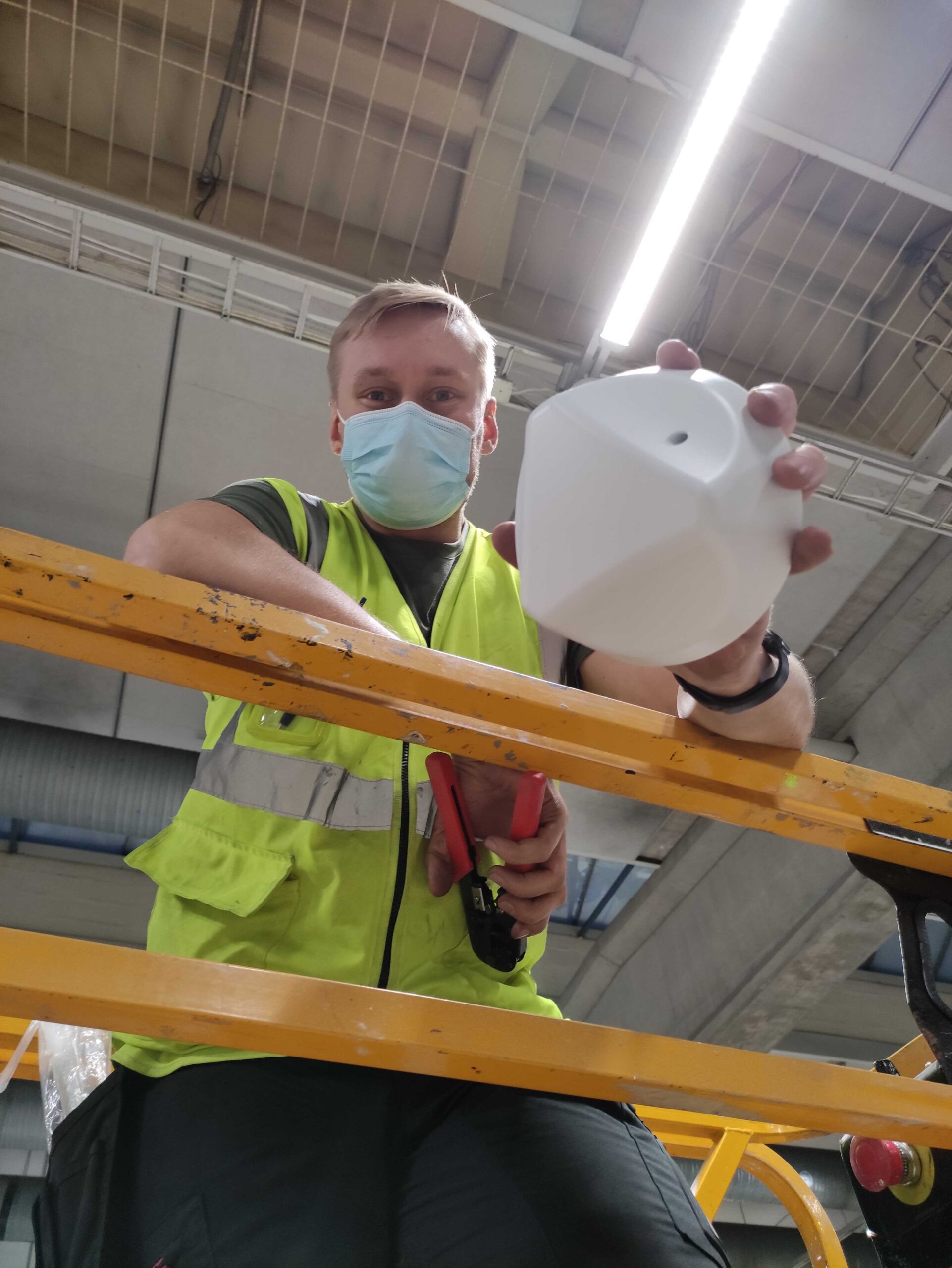 Smart solutions
Sensory data, UWB, and modern industrial IoT
Noccela UWB radio-based IoT is favored by industrial experts for its technological edge, and the limitless possibilities and business potentials that follow.
more